Tiki Torch
GAME RULES
All wins shown in credits.
20 lines are played for line cost of 20 credits.
Choose your TOTAL BET.
Minimum bet 20 credits.
TOTAL BET is the line cost multiplied by the Bet Multiplier.
 SELECT +,- OR MAX TO CHOOSE YOUR TOTAL BET.
The PLAY button will immediately commence play.
All wins on played lines only except scatters.
Wins on different lines are added.
While the reels are spinning you may press the PLAY button to stop them.
Highest win only on each line. Scatter wins are added to line wins.
Line wins multiplied by the bet multiplier. Scatter wins are multiplied by the total credits bet
Touch CREDIT, TOTAL BET or WIN meter to show in currency or credits
Game RTR: 97.06%.
MALFUNCTION VOIDS ALL PAYS AND PLAYS.
PLAYER IS RESPONSIBLE TO CONFIRM CREDITS REGISTERED BEFORE GAME START.
ARISTOCRAT PRODUCTS ARE PROTECTED BY PATENTS.
FOR A FULL LIST OF ARISTOCRAT PATENTS PLEASE CHECK WITH YOUR LOCAL PATENT OFFICE.
Autoplay
AUTO PLAY AUTOMATICALLY INITIATES A SPECIFIED NUMBER OF BOUGHT GAMES AT THE CURRENT TOTAL BET.
CHOOSE YOUR TOTAL BET AND PRESS AUTOPLAY
PRESS EXIT TO RETURN TO GAME WITHOUT INITIATING AUTO PLAY SPINS.
SELECT A NUMBER OF AUTO PLAY SPINS.
PRESS START TO IMMEDIATELY COMMENCE PLAY.
THE SELECTED NUMBER OF GAMES WILL BE PLAYED WHILE THERE IS SUFFICIENT BALANCE ON THE CREDIT METER OR UNTIL FREE GAMES ARE TRIGGERED.
DURING AUTO PLAY, PRESS stop TO CANCEL REMAINING AUTO PLAY SPIN
Free Games Feature
8 FREE GAMES ARE WON WITH ANY 

WIN  
DURING THE FREE GAMES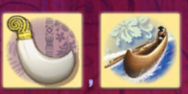 SUBSTITUTE FOR 

PRESS THE PLAY BUTTON TO START THE FREE GAMES FEATURE.
THE FREE GAMES WILL START AUTOMATICALLY AFTER 2 MINUTES.
FREE GAMES FEATURE can be triggered again during the FREE GAMES FEATURE.
TOTAL BET is the same as the game that triggered the FREE GAMES FEATURE
Last modification date: 8/23/2023